Finding the Right Shirt
Mindzai Posted on June 17 2022
Written by Baylor Meche
Getting your own screen printed shirts can be both exciting and stressful. The team at Mindzai prides ourselves not only in high quality screen printing, but also the customer service we provide to make this process hassle-free. Whether you're a first time customer or a frequent client, picking the right blanks can make or break a successful batch of shirts. To make things a little easier, we've outlined our top three recommendations for your budget and desired quality. 
Gildan Softstyle:
Gildan's 64000 or "Softstyle Tee" is our number one recommendation for a cost-effective shirt that doesn't cut corners on quality. They come in a decent variety of colors, most of which are 100% ring-spun cotton. If you're just starting out, doing a smaller run, or find yourself with a tight budget you can't go wrong with these blanks.
Pros: 
   ✔ Soft to the Touch
   ✔ Excellent for Screen Printing
   ✔ Tear Away Labels
   ✔ The Most Cost-Effective 

Cons:
   ✗ Not as High Quality
   ✗ Less Color Options Than Our 2nd Pick
   ✗ Can Feel a Bit Thick for a Mid-Weight Tee (4.5oz)
   ✗ Somewhat "Boxy" Fit
Next Level 3600:
If you want the absolute best standard t-shirt, this is the shirt for you. The Next Level 3600 is an industry-wide standard for screen printers and our number one recommendation. Not only are they high in quality, but also have one of the highest-rated fits that flatter people of all sizes. They come in an even larger selection of colors compared to the Softstyle and are still very cost-effective. If you want the best quality standard t-shirt this should be your pick hands-down! 
Pros: 
   ✔ Very Soft
   ✔ Most Color Options
   ✔ Tear Away Labels 
   ✔ Durable, Even After Multiple Washes
   ✔ Ideal Fit
   ✔ Perfect Mid-Weight Thickness (4.3oz)
   ✔ Best Bang for your Buck

Cons:
   ✗ Still a "Standard T-Shirt"
   ✗ Higher Price Tag Compared to the SoftStyle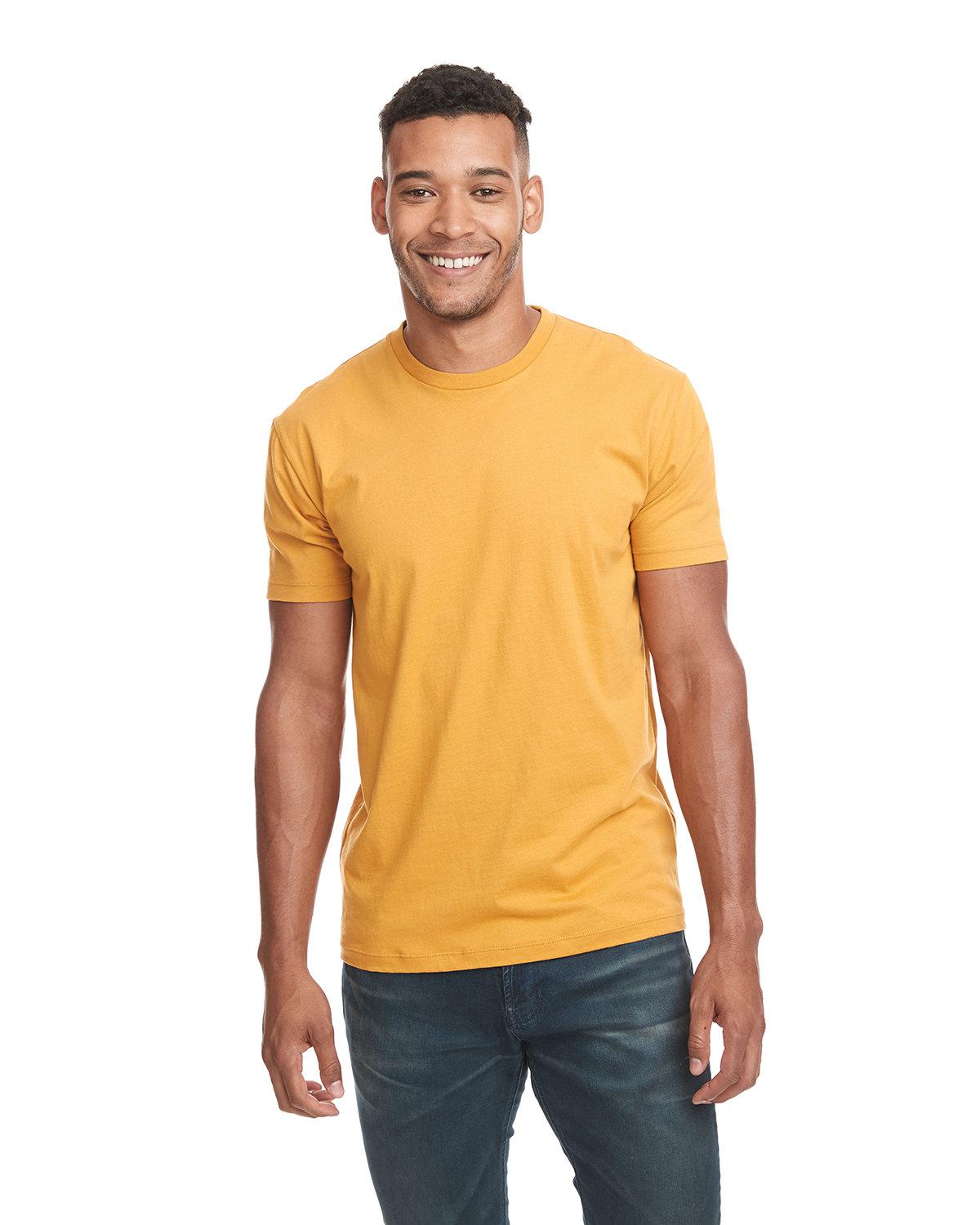 Alternative Apparel:
While you can't do much better than the Next Level in terms of standard graphic tees, some artists and clothing brands want an extra level of finesse in their shirts. Alternative Apparel garments typically have a thinner, more "boutique" feel that you'd see in higher end clothing brands. If you're looking for unique hemlines, dye options, distressed tees, or any other embellished garments we recommend looking through their catalog. 
Some of the Best Sellers: 
Heritage Garment Dyed Distressed Tee
Vintage Jersey Keeper Tee
Jersey Headliner Crop
Vintage Jersey Baseball Tee
Vintage Jersey Ringer Tee
Pros: 
   ✔ Feels Very High End
   ✔ Not Your Everyday Graphic Tees
   ✔ Several Dye Options
   ✔ Looks Unique Compared to Standard Blanks

Cons:
   ✗ Much Higher Cost per Garment
   ✗ Not Always the Best for Screen Printing
We hope these recommendations can help you make the right decision on your next screen printing order. If you have any questions, send an email to tshirts@mindzai.net for top notch service!